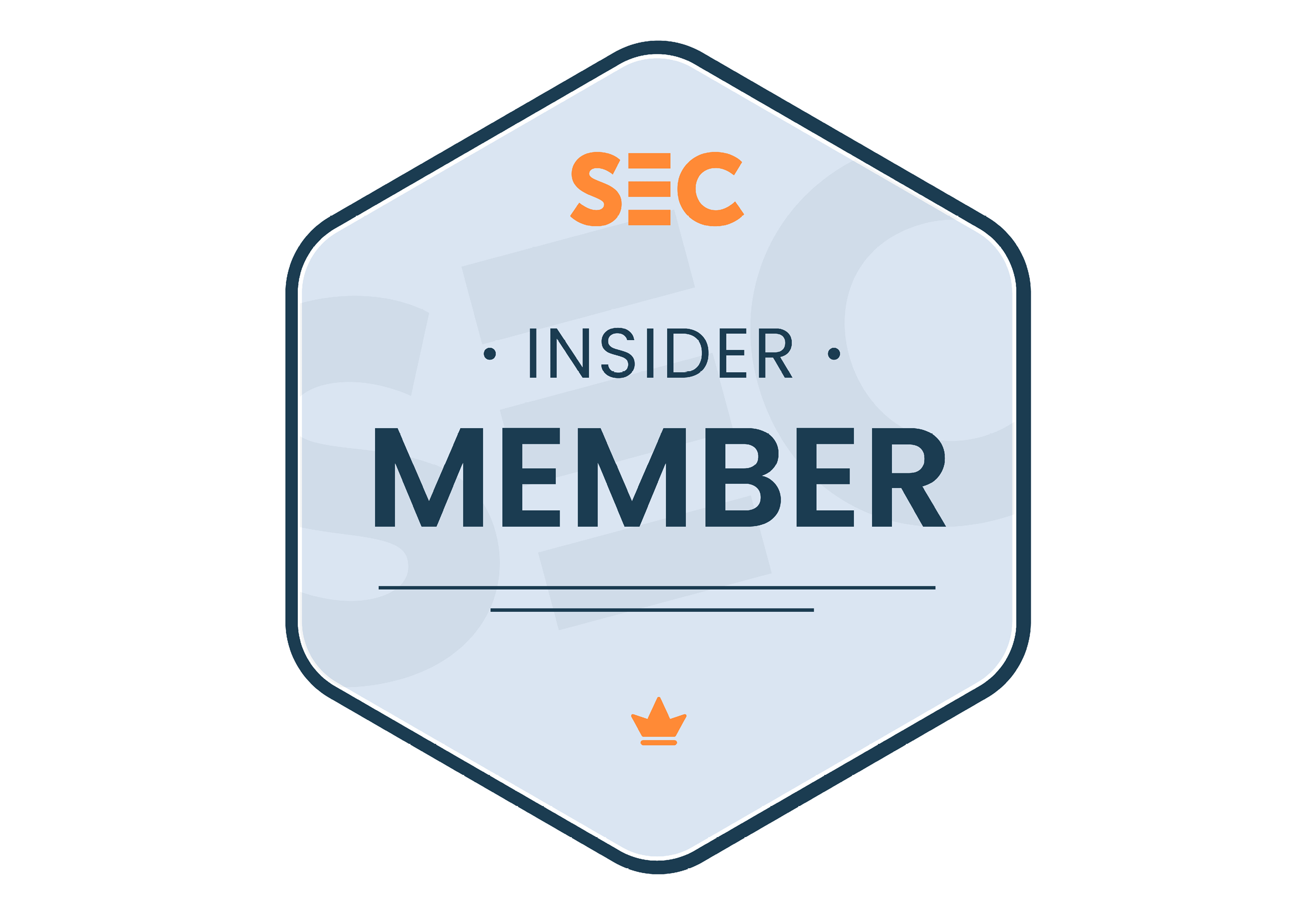 Your gateway to world-class sales enablement resources.
Access sales enablement experts, insights, community, networking, courses, and more. For free.
✔ Templates & frameworks
✔ Exclusive content
✔ Community events

✔ SEC Slack community
✔ Ungated access to all reports
✔ Hours of real-world case studies

✔ Weekly newsletters
✔ Competency framework (coming soon)
✔ SEC GPT (coming soon)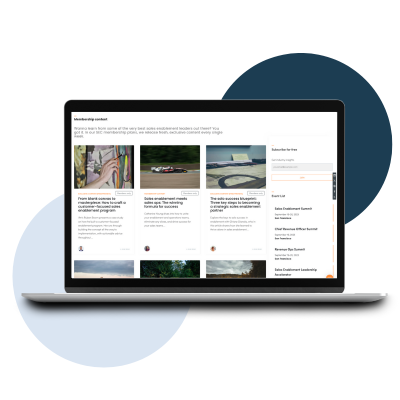 What's an Insider membership?
1,000s of sales enablers all over the world trust SEC to be the go-to resource for their learning and development. Benefit from our community-led resources through the Insider plan, for free!

Access cutting-edge insights from renowned enablement experts (at LinkedIn, PayPal, Cisco, Stripe, and more), courses to help you upskill, battle-tested templates & frameworks, as well as a network of peers to bounce ideas off and help overcome your challenges.

Become an SEC Insider member for endless insights, connections, and real-life success stories... and we'll bet our bottom dollar that you'll be wanting more.
"I was recently promoted to Sr. Director of L&D at OwnBackup. I'm now taking the success we've had with Sales Enablement and applying that strategy and framework across all functionals (like engineering) globally while still owning sales enablement too. SEC and the network of SE leaders have been a big part of my success so I just want to shout everyone out because I wouldn't be here today without this community's guidance, wisdom, and support!"

- Thomas Cheriyan, Sr. Director of L&D at OwnBackup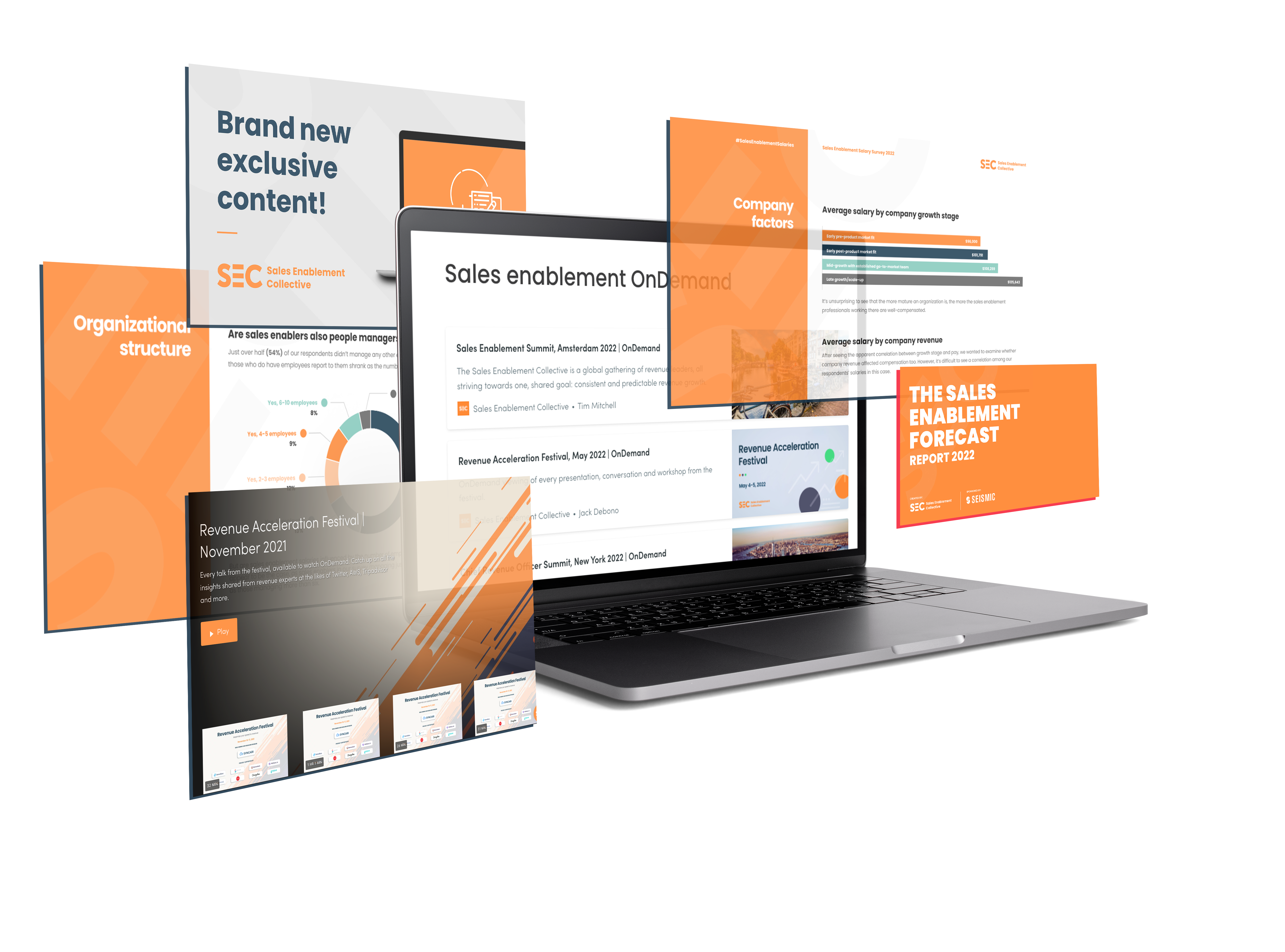 What's included in an Insider membership?
📑 Templates & frameworks. Save time with battle-tested and ready-to-use templates.

✍️ Exclusive content. In-depth thought leadership articles from world-leading companies.

📺 Read-world case studies. Hours of insights from leaders at Spotify, Salesforce, Equifax, AWS, and more.

🧑‍🏫 SEC Academy. Coming soon. Free bite-sized courses for small doses of daily learning.

📚 Ungated reports. One-click access to industry-leading insights to shape your strategies.
---
What do you get?
(Versus what you could get if you go all-in with a Pro plan.)
---
Lots of love, from lots of sales enablers. 🧡

"The SEC provides some of the best content for enablement professionals in the industry. Their events are helpful no matter how many years of experience you have in enablement, and the community is a great place to meet new people and share ideas. I highly recommend anyone who works in Enablement join the SEC!"
-Carly Lehner, Senior Director, RevOps & Enablement at Andela

"The Sales Enablement Collective have provided me a lot of value through their events, frameworks, templates, podcasts, and articles. It's also been really useful using their Slack group as a way of getting feedback on my ideas and asking for recommendations of best practices from sales enablement peers."
-Tristan Gillett